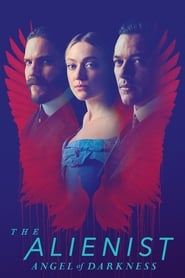 The Alienist
The Alienist is a movie starring Daniel Brühl. New York, 1896. Police commissioner Theodore Roosevelt brings together criminal psychologist Dr. Laszlo Kreizler, newspaper illustrator John Moore and secretary Sara Howard to investigate several murders of male prostitutes.
Genre: Drama, Crime, Mystery
Actor: Daniel Brühl, Luke Evans, Dakota Fanning, Matthew Shear, Douglas Smith, Robert Wisdom, Rosy McEwen, Melanie Field
Director: David Caffrey
Production: TNT
Duration: 48 min.
Quality: HD
First Air Date: Jan 22, 2018
Last Air Date: Aug 09, 2020
IMDb: 7.6